Dwayne Ashley, President and CEO of the Thurgood Marshall College Fund, has been successfully raising funds in the non-profit sector for 20 years. His commitment to supporting educational opportunities for the black community is the continuation of a legacy that began along with his grandmother. George Eliot said, "Our deeds determine us, as much as we determine our deeds." In keeping his family's generational imperative of ensuring that others are afforded the chance to become educated and affluent, Dwayne has earned that status for himself. I recently spoke with him to debate the worth of promoting partnerships with member-based organizations, the importance of diversity advisory boards, and the opportunities for luxury brands to focus on affluent ethnic consumers.
ANDREA: Tell us about yourself and your family background.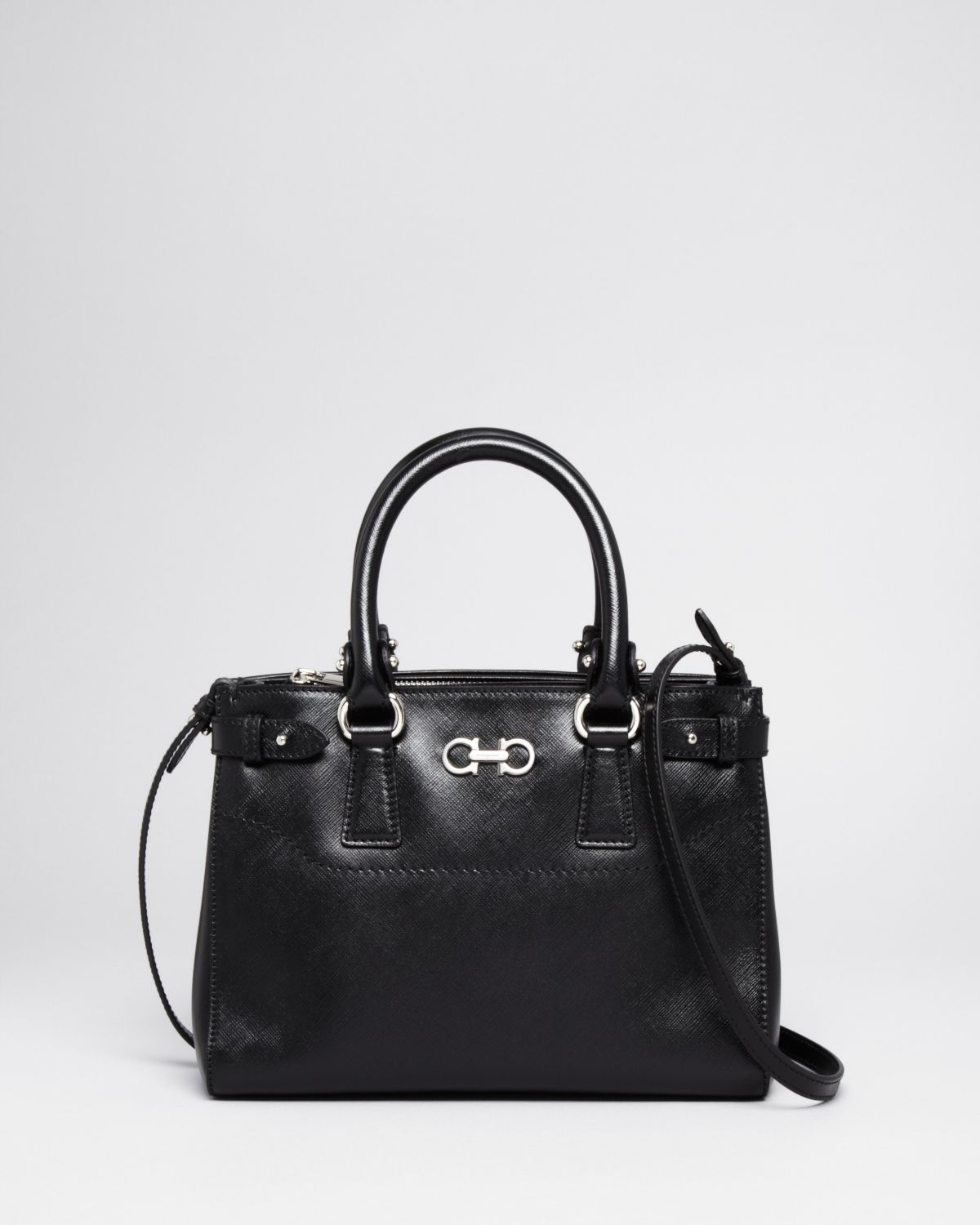 DWAYNE: I'm actually celebrating my 20th year within the non-profit sector. I grew up in the South – in Houston, Texas. I'm a third generation black college graduate. Most of my family members went to Grambling and Southern University in Louisiana. The truth is, one in all my first cousins was a former president of Grambling. I attended public school, Wiley College for my undergrad, and University of Pennsylvania for graduate school. My parents were entrepreneurs, and my mother still operates a small business. My dad is retired from Texaco.
ANDREA: How did you get entangled within the non-profit sector?
DWAYNE: I started doing fundraising for the United Negro College Fund [UNCF] while I was in college. From that involvement I was elected to become the National Pre-Alumni Council president, which was the student fundraising arm. That got me fascinated by fundraising. When i graduated college I wanted to work for UNCF, but they would not hire me because I didn't have enough experience. So I went to work for the United Way, did two years there, and then was recruited to head up the UNCF office in Philadelphia. From there I was "bitten by the bug" and stayed within the industry.
ANDREA: That is an extended commitment, Dwayne. There must be something driving you. What's that?
DWAYNE: Well, one thing is that my great-grandmother was a famous midwife in Louisiana, and she donated the land for the primary black school to be built. I believe it goes back to my family history and her commitment to education – it is within the family's blood. They've all been involved volunteers. My mother serves on several community boards, and my dad is the chairman of his church board and has been very active in the community. So I believe it comes from being brought up in a family that is civic-minded and has cultivated that in me.
Now, because I went to an HBCU [Historically Black College or University] I do know the difference that it makes, and i want to see more kids get that opportunity. That is part of what drives me to continue to do this – and that you would be able to see the tangible results.
ANDREA: How long have you ever been with Thurgood Marshall [College Fund]?
DWAYNE: Nine years.
ANDREA: And before that?
DWAYNE: I was with 100 Black Men [of America, Inc.] as their national executive director, and that was for three years.
ANDREA: Was your family affluent as you were growing up?
DWAYNE: No, I would consider us middle class – for the black community. They operated small businesses. My father worked at Texaco in mid-level management. So we definitely weren't affluent.
ANDREA: Would you consider yourself affluent?
DWAYNE: Based upon your definition of income [$75K+ individual annual income], I would.
ANDREA: Do you are feeling affluent?
DWAYNE: I like a certain quality, and this holds true for me professionally and in everything that I do. So in that sense, yes, I feel I am affluent.
ANDREA: What makes your lifestyle different from that of the common person? What are some luxuries you incorporate into your life?
DWAYNE: I would say it's in the best way that I shop. I shop for a sense of quality because I am in the non-profit field, and that i wish to make it possible for once i approach my donors they understand there's a certain commitment to quality that I bring. I want them to feel I can somewhat relate to them. Nobody wants to have you coping with them in the event that they feel you can't relate to them to some extent. For example, if I'm taking a donor to dinner I need to feel comfortable with a certain level of elegance and in a certain environment that cultivates affluence. In that regard, I live my life in that way because quite a lot of the people I am doing business with are living that way.
ANDREA: Other than quality and value, are there things about your daily, weekly or monthly life in which you indulge that would be over and above the experience of the average person?
DWAYNE: I do have a whole lot of my shirts and suits custom-made. I shop at certain stores due to the quality and because of the best way they treat me once i shop at those stores. That's essential to me because I don't have a variety of time, and so I've had a personal shopper for nine years. That's somewhat affluent, but it's also about being efficient with my time.
ANDREA: Tell me the way you define luxury.
DWAYNE: It's a feeling of success. It gives you a certain stature when you're wearing it [a luxury item], or when your dining, or driving a luxury car.
ANDREA: Do you're feeling you might be treated differently while you shop at luxury stores?
DWAYNE: Yes, and that i can offer you an example of that: I absolutely hate to go to a store that asks to look in your bags as you walk out. It makes me feel differently [about that store]. The stores where I shop don't do this. I like being treated in a way that shows I am respected as a one that can afford to shop there, and there is no reason to check my bags as I'm leaving.
ANDREA: At this point in our interviews, we like to talk to people about how they get treated at retail stores. Are you able to tell about experiences you've had as an African American in retail environments? And, secondly, what brands do you think are doing a good job of marketing to and treating you and your peers well?
DWAYNE: I've had the experience in some stores, as an African American, where I've been followed around. Those are stores I do not frequent again when I'm treated in that way. Then, I've had experiences in stores where I used to be treated like every other customer: They tried to make sure they were serving me well. There are a number of stores that do this extremely well, such as Barneys. They get a various group of people that shop there; they are excellent about how they treat you. I feel Mercedes-Benz does an amazing job. I believe BMW does an awesome job. I've owned both of those products, and so they've treated me extremely well. As far as clothing stores go, I would say Gucci and Ferragamo treat you well and give good service. Your race does not matter because they have a high level of commitment to all their customers.
ANDREA: When you may have a nasty experience with a brand while on the phone, over the Internet, or in person, do you tell your pals about it? Do you say something to the manager? How do you handle it?
DWAYNE: I do tell my friends. Up to now I'd just leave and no longer give them my business. At this stage in my life, I make a point of letting them know. I had an experience last year with a well-known retail brand where I went into their store to purchase a jacket. It was an African American salesperson that ignored me and acted like I used to be just window-shopping with no intent to purchase anything. Then I walked to another part of the store and, immediately, a Caucasian gentleman came up to me and said, "Can I assist you, sir? Is there anything you need?" When i got ready to pay for the jacket, the other guy ran as much as my salesman and said, "I greeted him first." I said to him, "Well, you greeted me, but you didn't ask me if I needed help. You let me walk around in your section for ten minutes, and you never once tried to assist me. So, you aren't going to get the sale. This gentleman goes to get it because he was proactive in taking care of my needs." You see I was in jeans, and I think he made the assumption that I probably wasn't going to purchase anything. It shouldn't have mattered what I was wearing. I should have been viewed as a customer who wanted to make a purchase.
ANDREA: We hear this same scenario played out consistently. The message we want to convey to luxury brands is "don't judge a book by its cover."
DWAYNE: I am sure. But some stores do get it right. I've been shopping at Barneys for 12 years, and I'd give them an A+ for the way they treat people. Their salespeople are trained to take care of you.
ANDREA: You have brought up a key point we discover over and over, and that's: No matter how much money a brand puts into corporate marketing, all of their marketing investment will be wasted if their retail staff isn't trained correctly.
DWAYNE: I might agree with you completely. I only shop at stores that treat me well and provides great service.
ANDREA: We've encountered some brands that think affluent ethnic consumers buy their brands regardless of where they advertise. They market on the whole media and feel they're reaching everybody because their philosophy is that once a consumer obtains a certain level of wealth, regardless of race, they assimilate. What are your thoughts on that?
DWAYNE: I believe to a level a few of that is true. You might get them on a primary-time experience; however, if that experience shouldn't be a great one, they are not going to come back. African American consumers are brand loyal based upon the experience they've. You may draw me within the door because I've aspired to the level where I can afford it. But, if I've a nasty purchasing experience, then I'll have a bad association with that brand. It's not going to have as much value to me. Despite the fact that it could carry a certain prestige, that's not going to matter if the experience with it's bad. You've got got to verify persons are treated well, consistently, in that retail experience in order for you them to return.
ANDREA: Certainly one of our focus group participants in Atlanta last year expressed it perfectly when she said, "The brand gets you there, but the experience keeps you."
DWAYNE: Exactly.
ANDREA: I'd wish to discuss Thurgood Marshall's partnerships with luxury brands and the level of success you've had this year given what we're hearing in the media about how the level of giving is down in the current economy.
DWAYNE: Well, listed below are some facts to think about: Only 15% of the African American community has a bachelor's degree or higher; and we enroll 9% of African American students between the ages of 18-22 years old. So we now have a large percentage of the people who are going to have degrees sooner or later. What this says is that if you [as a brand] are looking to focus on those people who are going to have the purchasing power for your brand, you wish to be working with the Thurgood Marshall Fund. We're cultivating the long run black middle class and upper-middle class through our students. To take that time further, it's currently our alumni who're making up a large a part of that segment. Luxury brands recognize this fact, and it is why they wish to partner with us. You can't argue with education; you are able to associate with a terrific cause and reach your market segment. We consistently deliver that segment through our regional events. Thurgood Marshall's name is related to quality, elegance, style and success, because he was a lawyer and a Supreme Court Justice. He handled the intellectuals of this country.
As far because the second a part of your question and the marketplace, we hesitate to boast, but we're doing well. I think it's because we are so well-positioned with our strategy that, even in a down economy, persons are still going to support us. We give attention to talent – the best of the best. We help companies fill those pipelines, and in a down economy, companies are looking to access talent who can are available and affect the bottom line quickly. We deliver this talent, and it attracts our partners and keeps them engaged with us. Brands need to keep investing in the "pipeline" for the longer term.
ANDREA: Through a partnership with Thurgood Marshall you're accessing potential employees and consumers – you're getting the better of both worlds!
What luxury brands need to know is that only a sponsorship or a one-off will not be enough to show authentic effort. Partnerships establish roots with this consumer base. Tell us a couple of partnership you have had for some time that's worked.
DWAYNE: We have had a protracted-term partnership with Mercedes-Benz that started with our event in New Jersey. A group of affluent local attorneys have been the title sponsor for about nine years. This event delivers access to a gaggle of consumers who buy Mercedes' products and are loyal patrons. Additionally, it cultivates prospects because they're getting access to young lawyers who're their future customers. It is given them a chance to align themselves with supporting the event, they usually've been capable of recruit lawyers into the corporation as well. It's been a very holistic partnership. Out of that experience, Mercedes-Benz became a national partner to gain more exposure to the market they wanted to tap into.
ANDREA: Do you see the next phase of this, and similar partnerships, evolving beyond HR benefits and into integrated partnerships? For instance, Mercedes-Benz could provide co-branded content in order to capture consumer data, prospect and expand their ROI.
DWAYNE: Yes, they've already looked into that. One of the ways we're doing it's to bring in the financing arm of Mercedes-Benz Financial Services. At first we checked out strictly helping them get more brand recognition with the audience – the lawyers, alumni, PhDs and business majors – who support the organization. Now the following step in the relationship is to expose them to a different division of the corporate, which is the financial arm that provides the option to finance with Mercedes-Benz, instead of Chase Manhattan.
We're also furthering the connection by trying to help them connect with our three schools in Alabama where Mercedes-Benz has a plant. We're doing this by having a few of their engineers teach on campus at our schools. It makes for a totally comprehensive partnership.
ANDREA: You've created a totally integrated partnership where you can extend their HR benefits and likewise incorporate marketing programs.
DWAYNE: Yes, and in 2009 we wish to do a co-branded sweepstakes giveaway that can drive people to their website to register.
ANDREA: Which luxury brands, or general market brands, would you want to construct relationships with?
DWAYNE: Apple is one, and so is Sony. Sony was actually certainly one of our founding partners, but we lost the connection when Tommy Mattola left as CEO and LeBaron Taylor passed away. We might wish to reconnect with them. We're also all in favour of partnering with consumer brands that have food products because we promote health on the campuses. With grocery retailers similar to Whole Foods, there's a possibility to connect with our students. Cadillac has historically been well supported by African Americans and, unlike Mercedes-Benz, may very well be targeted to the students' parents – lots of whom are loyal to Cadillac in the South. St. John is another because black women wear St. John's clothing.
ANDREA: You already know that your organization's constituency and even people on the fringes, by sheer numbers alone, could make or break a brand. This last presidential election is enough proof of that fact – research aside. So give us an example of an emerging luxury brand that your organization could partner with to take to the subsequent level.
DWAYNE: I believe one of many hair care brands bought by African American women can be an important partner. Even brands live Aveda, who could also be viewed as more of a general market brand, would benefit from partnering with us because we could help create cross-over appeal and expand their reach.
ANDREA: In your opinion, how can luxury brands better target affluent African Americans and other affluent ethnic consumers in order that they don't seem to be leaving money on the table?
DWAYNE: Brands have to do more than simply partner with the normal organizations who aren't always capable of deliver as they used to have the ability to do. They should reach out to organizations who is probably not on their radar screens, just like the Thurgood Marshall [College] Fund, fraternities, sororities, and other black member-based organizations. The world has changed, and marketers need to alter how they think, who they partner with, how they research and resource, and the way they design their marketing strategies.
ANDREA: Yes, and having a reliable staff and/or consultants who can help them navigate these waters and perfect richer integrated marketing programs, vs. just a sponsorship, is key. Our research shows that the best and affordable way to reach affluent African Americans is thru partnerships with member-based organizations where the audience is already there. It's worked for you for years. You have seen the outcomes because you've longstanding partnerships that continue to grow.
Brands must understand the whole landscape of opportunity and recognize that the majority businesses need consultants to assist them fully leverage each opportunity into a mutually rewarding and measurable partnership.
DWAYNE: Right. For instance, I feel it is essential for a company to have executives fully engaged with the organization they support through sitting on its boards.
ANDREA: Do you think it is an advantageous strategy for companies to form diversity advisory boards?
DWAYNE: Absolutely. In our case for instance, interacting with and touching the consumer is crucial. Our partnerships deliver the 30-40 year olds who are the brand new leadership. They have power and influence. They're a segment of the affluent population who understand quality and luxury and wish to be respected and treated as successful people. Through correctly aligned partnerships, brands can appeal to this segment and could have a loyal following. Our board members represent a few of the most important brands in America today, and they get a firsthand have a look at this power and influence in action. And, I believe this experience positively impacts their "diversity and inclusion" business initiatives. It's knowledge that cannot be present in any report or in any bland demographic study. It's hands-on knowledge!