Number of number of beers on tap. Kinda pricey but it's an airport. Friendly bartenders.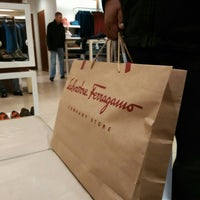 This is not a grill. That is a spot to smoke and drink outside of the little smoking rooms that litter the ATL airport. Having good experiences at other Budweiser and Bowtie Bars I went up the escalator into the smokey lounge. I glanced at the menu by the door before making the plunge nevertheless it was the breakfast menu so I did not know what was (or wasn't rather) lying ahead for me. There was a small non smoking area tucked to the side so I grabbed a free table there. I probably would have been better off in the principle area because all the smoke seemed to funnel into this section and just linger because it was a dead end with high walls and no ventilation. Thanks, but you actually should not have. So then on this little smoke filled cavern the waiters absolutely ignore you. I saw every table get served and checked on while I sat for 10 minutes before getting asked for a drink order. The waiter came and took my drink order and said he'd be back with the menu. I've something to say about this, they were trapping me there. Had I seen the sad menu before ordering a drink I might have left. I'm sorry but it is the honest truth and they could probably tell by my business dress and order of a bloody mary at dinner time that I used to be about to be really hungry after this. The menu consists of probably ten items, mostly hot dogs, hamburgers, chicken sandwiches. They had chili, some sort of deconstructed nachos, and two quesadillas (one vegetarian, one not). So now that i was buying a drink, I had to decide to some food. I debated just getting the reconstructed nachos which I believe are called 3 way or something ridiculous but for a similar price i could get the veggie quesadilla so I did. The quesadilla was really not good. The black beans fell out of it, they needed to give more salsa with it and there was a weird little container of jalapenos that came with mine, seems they forgot to fold it into the quesadilla. Usually sit down restaurants at the one approach to have a great meal at ATL, but this place's focus is on getting tip money from smokers who're just over joyed at having the ability to smoke and eat and dont care concerning the taste or quality of their food. Then again, if you're smoking and eating at the identical time I have a feeling you cannot taste things all too well anyway.
Atlanta Airport is chock filled with stuff. Stuff meaning, crazy stores (Ferragamo??) and tons of souvenire spots and a great deal of msg loaded, over cheesed and insanely fried food…. I always liked this airport in the rare cases of layovers because I was a smoker and it's chock full of smoking lounges… I also used to return up here and smoke and eat. This time, at day 2 of non-smoking I was anxious, delayed, exhausted from running through 3 terminals so I went up there, because I knew there was a peice of actual chicken with my name up there. I didn't look on the smoking area and went right to the appropriate with a terrific view… me love airplane shots especially within the rain. I took some great pictures while my phone was charging and had to leap past all of the burgers on the menu and located a grilled chicken sandwich. That chicken sandwich was a savior. It was freshly grilled and had yummy lettuce, cucumbers and goodies in it. It was just what the doctor ordered. Had some pickles on the side with cole slaw (meh!) but I used to be avoiding the fries. The server was sweet, he wasn't overbearing and kept poking out to see if I was doing well… The non-smoking area was very quiet so I had some peace. All in all, it was a very good layover spot… it is up the escalator in terminal A…. I am glad I opted out of the fast food!
This is the only stop for you within the ATL airport if you are a smoker. They've a "back room" that you may go in if you're coming just to smoke, and never eat or drink. Don't try to sit down at the bar and with a water and an ashtray, they'll banish you the glass box. They menu is ball park food at it is best, overpriced, but gets the job done.
Getting off the tram and right up the escalator to A, this is true there. Right thurr OH a Dunks! Line was super long, anyways I was stahved and i peeped the menu and saw some buffalo chicken tenders so decided to make my way up the escalator. I went to the precise because that was the non-smoking area and posted up right near the windows. The view was spectacular. Maybe it is because I am easily amused, rarely get bored (but tend to get anxious) or simply find airplanes and the workings of an airport fascinating, the spot I had was freakin' perfect. It was right above where the luggage cars and other important airline vehicles traveled to get through term A but B was right across from me and anyone traveling here knows how large this airport is. So it was so cool watching everything moving, planes coming in and heading back to the runway, it was just so awesome. I had a protracted layover, so I just form of hung out and stared out the window like a 4 year old, but the time was well spent. Service was friendly, it was fairly empty at 10:30am and heck yes I got buffalo chicken. They weren't anything spectacular but the view totally made up for it. They were tasty, good.. I used to be hungover like whoa so my buds could have been effected but yeah I totally enjoyed my time there. My waitress even gave me some water to-go, without having to ask. She was a sweetheart!
That is the place to go in the ATL airport if you are a smoker. I am not, so it was pretty miserable! The service was friendly, I just stopped in for a beer while wandering the terminal during my 3 hour layover. They'd a great number of beers, I had a local beer and a Yuengling. A few people around me ordered food, which looked decent, if not just typical bar food…. It was really smoky. I would suggest avoiding this place unless you need to get your fix in between flights.
Budweiser is my favorite of the large American lagers. So I used to be excited once i saw this place. I was also extremely disappointed. If you are not a smoker, there's absolutely no reason to go in here. The food is like movie theater concessions. The nonsmoking area is in a side room. I felt like I used to be at the child table on Thanksgiving. It is so smoky that the nonsmoking area still reeks. I recommend walking across the terminal to Chilis where additionally they serve budweiser. This will be the worst Chilis ever, but it's quite a bit better than the Budweiser bar and grill!
What a dump! Food is whack, their non smoking section is a tiny area of the restaurant. Beer selection is restricted. Bud, BL and yuengling on tap. Four buffalo chicken tenders for 10 bucks! Complete joke, don't waste your time. There are significantly better options within the food court
Budweiser Bar & Grill
Unclaimed
This business has not yet been claimed by the owner or a representative.
Claim this business to view business statistics, receive messages from prospective customers, and respond to reviews.
Transit information
Get directions
–
–
–
–
– Edit 6000 N Terminal Pkwy
Hartsfield-Jackson International Airport
Atlanta, GA 30337
– Get Directions
– Transit information Gold Red Airport More info
– Phone number (404) 768-3448
– Send to your Phone
Ad Sivas Express
Samantha J. said "I really like Sivas in midtown, so I was happy to seek out Sivas express on the GSU campus. The gyro & Greek salad = delicious & cheaper than at the midtown location. GSU students also get 20% off with their read more
in Fast Food